As a practical level, the Fashion Institute of Technology (FIT) in 2018 partnered with IBM Watson and Tommy Hilfiger to produce a sweater of the future. The project utilized the analytical capabilities of IBM Watson, including computer vision, natural language understanding, and deep learning techniques to evaluate consumer preference trends for sweaters. The trend information came from the Tommy Hilfiger product library of 15,000 images, some 600,000 publicly available runway clips, and close to 100,000 pattern samples. Imagine the volume of data. And yet, from this data – accessible for among the first times – FIT students were able to develop AI-generated insights to create sweater designs that were reflective of the brand's heritage brought down to the level of the individual.
In addition to inventory management capabilities, AI also is being used by brands to support customer service functions based on planning and learning from previous mistakes and selections concerning an individual's likes and dislikes. A level deeper, chatbots enable brands to deliver a cost-efficient, white-glove service instead of the disappointment often felt when speaking with a call center that is relying on customer data with a time and information lag. For example, H&M uses chatbots as a concierge service that helps shoppers with styling selections, remembering previous purchases, and sharing their favorite looks on social media. Of course, the chatbot is available to service a shopper's need on a 24-hour basis without the requirement of a break. As of 2018, industry data drawn suggests that nearly 2/3 of millennials – 67% – prefer to purchase from that brands that use chatbots. This is but one indicator of a transformative trend in terms of labor and impending shifts in the labor force, consumer behavior linked to consumption patterns, and the implications for rising demand in the face of more accessible and "authentic" supply.
Blockchain
Due to the fragmented nature of the logistics industry, the existence of numerous supply chain-related legacy systems that are often incompatible, coupled with the complexities of managing multiple relationships, there are a ton of inhibitors that work against an efficient flow of supply chain information.
Among the areas of potential change is the counterfeit fashion market. And yet, blockchain provides a reasonable means to address this problem in a cost- efficient and highly accurate manner.
Blockchain's value is its ability to increase the speed, accuracy, and access to the complexity of managing information throughout a global supply chain that includes factory labor, logistics providers, insurance agents, trade attorneys, and brokers. For example, the shipment of a refrigerated good from East Africa to Europe potentially encounters approximately 30 people or entities, with more than 200 unique interactions and communications.1 Each touch by an intermediary is an added cost, a period of time, and a possible point of handling error.
Given its collaborative nature, a blockchain's value is of course highly dependent upon the adoption of other industry players to the platform. The world's largest diamond producer by value, De Beers, has launched Tracr, a diamond industry blockchain that has the potential to bring onto the platform 60% of India's informal diamond industry. Tracr will have the ability to manage the entire diamond product process for the precious stones with weights between 5 and 10.8 carats.2
Three Examples of Advanced Materials:
Sustainable — textiles that reduce the negative environmental impact of fashion products by means of using recycled materials or materials that are easily biodegradable.

Novel Technical — materials with benefits such as being stretchable, moisture wicking, and temperature controlled.

Embedded with Sensors — capable of connecting with other devices, collects body and environmental information, and able to change color and/or appearance.
Applications range from tracing (and ideally preventing) human labor violations to eliminating counterfeits as the diamond is tracked, beginning with the mining phase.
Advanced Materials
The research lab is not limited to fields like neuroscience and computer science. Due to advancements in textiles that include wearables, also known as smart textiles, material sourcing is being transformed through the control of external stimuli such as stress, moisture, electric or magnetic fields, light, temperature, pH, or chemical compounds. This growth is being spurred by the adoption of these textiles in sectors such as healthcare, sports and fitness, the military, and automotive. As consumers continue to gravitate to garments and products that go beyond traditional usage of fashion, the smart textiles market is expected to reach $4.72 billion by 2020.
At a practical level, wearable garments made a big introduction into the commercial market by Ralph Lauren during the Opening Ceremony of the Rio 2016 Olympic Games. The Team USA flag-bearers wore classic Polo styled blue jackets that included electroluminescent panels. While this is just a first step, without much societal, health, or lasting social significance, the jacket represented Ralph Lauren's continued commitment to being trailblazers in fashion by means of design and innovation. And innovation continues – by the 2018 Winter Olympics, Ralph Lauren had dressed the USA flag- bearers with adaptable heat technology that could be controlled by a smartphone app.
The Fashion Institute of Technology is actively driving research and working to commercialize products in this area. The school is a member of the Advanced Functional Fabrics of America (AAFOA), a non-profit institute located near its host organization, the Massachusetts Institute of Technology. By partnering with US member organizations that design, model, measure, supply, or integrate fibers, yarns, fabrics, and textile products, AAFOA lives out its mission to transform fiber materials and manufacturing processes that have barely changed in over a thousand years.
Most recently, as part of the educational focus of the organization, AAFOA supported a student immersion program between FIT and MIT where design and engineering students collaborated on the creation of advanced material products to solve the performance issue of sneaker design while also designing an environmentally friendly sneaker made out of a disposable material for the sole. Initiatives such as the MIT and FIT student project are training the future workforce on the benefits and capabilities of the application of advanced materials.
Tracr's model for tracing diamonds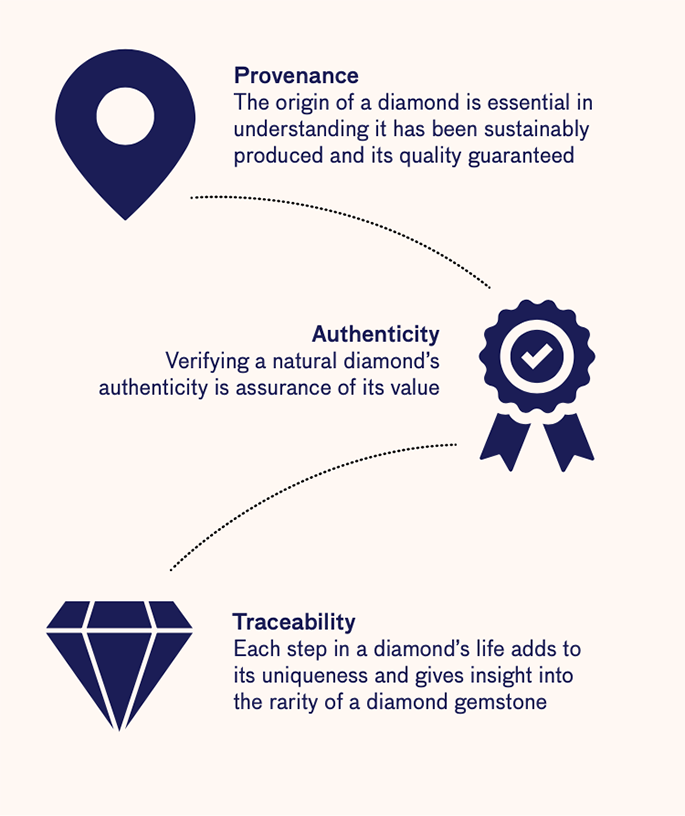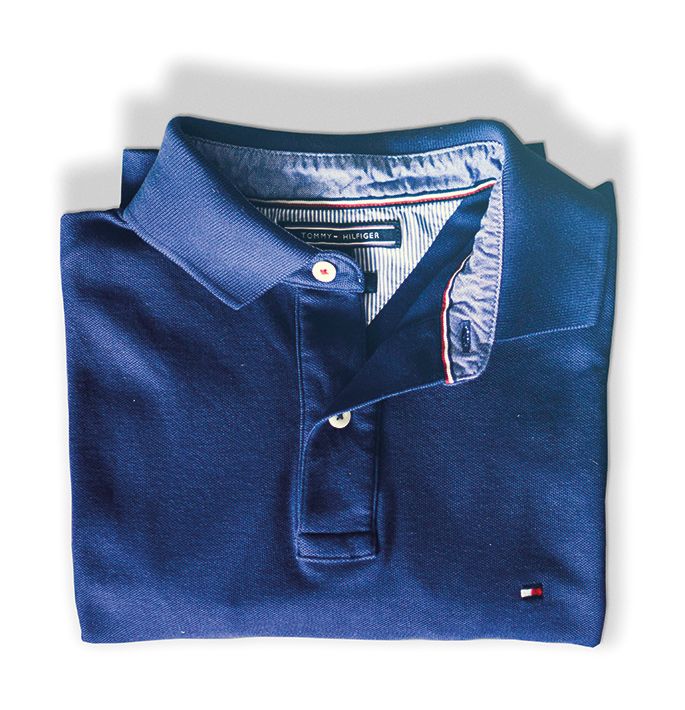 Looking Forward
A consistent theme, in fashion as in other leading industries, is that successful supply chains can get the right product to the right consumer at the right price and time. As we look at the growing demands of consumers, such as the trend for customization over mass-production, the concept of a seasonless selling cycle that replaces the traditional windows of production with an ongoing design process, and the continuous focus on sustainable goods, it is clear that fashion and the fashion supply chain will continue to evolve to meet the ongoing demands of the consumer. On the supply side, technologies such as 3D printing, artificial intelligence, blockchain, and advanced materials are supporting a more sustainable manufacturing and distribution process. They are creating a change and an opportunity that are – unlike healthcare and education – uniquely global.