CVR —
In addition to the current patient data you are collecting, you are also addressing how to predict the unpredictable in healthcare, correct?
Radinsky —
In healthcare, we are trying to find the sub population, and their associated characteristics, that reduces the potential pool of applicable knowledge as much as possible. There are already a lot of algorithms based on this. I think the question is about can you predict the unpredictable. There's so much chaos and entropy
In my opinion, eventually it's all about the data. If you have the data, it will eventually have some correlation with what you're trying to predict. For many things that we consider chaos, I suggest that it is just because we do not understand the mechanism relative to how to divide the data. It doesn't make sense that things just randomly happen. If they appear to randomly happen, there's still a mechanism that makes them happen. A series of events, a biological system that we just do not understand.
The question eventually is how much data is needed in order to predict different things. Here there are no answers. I am an empirical scientist rather than theoretical. So, we are measuring the amount of needed data empirically. I'm testing whether my data has something to do with physical theories. Sometimes we will fail. Sometimes we succeed.
CVR —
What are some of the ethical issues you are confronting?
Radinsky —
Well for one thing, we're predicting who is going to deteriorate. If there are 20,000 people who are deteriorating, who are you going to treat if you don't have time for all of them and don't have the personnel to call all of them much less treat them? Eventually you need to say this is the amount of money that we can allocate and the associated number of people we can save.
We are already applying this logic in Israel when we're identifying different Pharma drugs that are going to be subsidized by the government. We are asking ourselves how many people we can save, and who is the right person to save given a certain amount of money. These are very difficult questions. I am addressing these and related questions because I am focused on making a big impact. I live on the boundary between economics and health care because they are completely intertwined.
Eventually you need to say this is the amount of money that we can allocate and the associated number of people we can save. I am addressing these and related questions because I am focused on making a big impact. I live on the boundary between economics and health care because they are completely intertwined
CVR —
How do we develop more unbiased data?
Radinsky —
We have to ensure that the algorithms are not based on biased data. Until 1993, you may know that women were almost not included in clinical trials. So, everything that we know today and at least until 1993 are discoveries made for white men, from the age of 35 to 45.
Today, one of my graduate students, as an example, is unbiasing the data related to identifying heart attacks in women. It is hard but important, because women experience upper abdominal pain and not chest pain with heart attacks. My student is finding that she can predict a lot of clinical tasks – readmission, length of stay, clinical outcomes – in a much better way, giving the unbiasing of data.
Having said that, I would just make two points – first, the ethical issues regarding bias in the data apply not just to women. And second, we must remember that there are many good reasons an algorithm is biased. It's not necessarily bad, we just have to be conscious. Super intuitively, we're trying to give bigger weight to studies which were done correctly.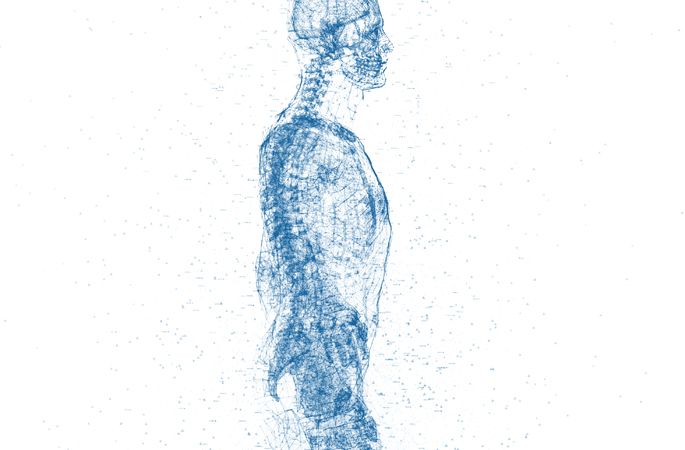 CVR —
Based on some of your research, what are your views on the so called "data-monopolists"?
Radinsky —
I think in general, we need to understand who owns the data. One the one hand, if everybody owns the data and does not share, we cannot find the next terrorist, we cannot find the drug to repurpose. I believe the greater good lies with our being able to connect all the data globally and in a way where everybody can run algorithms and identify new insights, I think that would make an impact.
However, given all of this, we still need to understand about how people can maintain their privacy.
CVR —
How about best practices in terms of sharing the data generated by predictive analytics?
Radinsky —
The entire thing hangs around exploitability in AI, which is a very hot topic right now. As you know, what we've been trying to do is not only predict what's going to happen but also be able to explain it in a reasonable way for the person who's making the decision. Otherwise, there is no trust.
So, for example, in healthcare, when I'm predicting which patients are deteriorating, I can point out that they have actually gone to the emergency room for three different things that only appeared unconnected. I can use research papers and articles to suggest an undiagnosed overall health problem. I think a lot about offering supportive evidence, giving more explanations. We are getting the person who's actually making the decisions to what I call the "aha moment." AI then just becomes a way to encourage us to be innovative and look differently at the same and different data. It's part of the collaboration I was speaking about earlier, between new ways of thinking about the relationship between people and machines.
One of our studies, for example, shows that if you tell an individual physician that all the other physicians would never have done a particular thing, it changes their decision making. The message "Maybe you should rethink what you're doing" is quite powerful when backed by empirical data. You can really change the way people think and make decisions – that's the whole idea on a certain level – by giving them more input. You can actually train them to think in different ways.
CVR —
One of our areas of emphasis here at the Coller Institute of Venture is the merging of theory and practice. Can you share with us how your academic and private sector lives inform one another?
Radinsky —
At Diagnostic Robotics, I am doing something very concrete and proactively predicting which patients are deteriorating and how to stop/reduce this directly and through a triage system. In my academic life, I am working on the boundaries between chemistry and AI, and trying to learn how we can improve molecules. This includes everything from green energy to drug development. I have a lot of collaborations with chemists, which is extremely exciting. For example, I have a collaboration with Professor Avi Schroeder who is creating the molecules our AI system is generating, so we're generating them there on the screen, and eventually he has an entire robotic system generating those molecules and testing them for cancer, for example.
CVR —
I want to begin to end our conversation by asking your insights about corporate innovation. What insights and best practice can you share?
Radinsky —
This is a hard question so let's talk about building an innovation inside of eBay, which I know. I believe that sometimes you have to start small, show the value in small things, and eventually start replacing part by part. This has usually been shown to be extremely valuable – even for example, when we apply this logic to just focusing on small populations. It's not the fastest way for innovation but it allows for testing the innovation in a measured way.
CVR —
You have done so much already in your career. What's next?
Radinsky —
Eventually, my end goal is longevity. In the boundaries and overlapping spaces between chemistry AI, and healthcare, I believe we can begin to see how everything interconnects and to understand how to extend people's lives in a manner where they're happy for more and more years. I believe that the person who is going to live 200 years has already been born. I don't see that the science part behind it is so far away that we cannot create it. I think we've done so much, and that really everybody is doing something a little bit incremental. Connecting all of those pieces is and will continue to create a wave of innovation forward.
I believe that the person who is going to live 200 years has already been born. In the boundaries and overlapping spaces between chemistry AI, and healthcare, I believe we can begin to see how everything interconnects and to understand how to extend people's lives in a manner where they're happy